News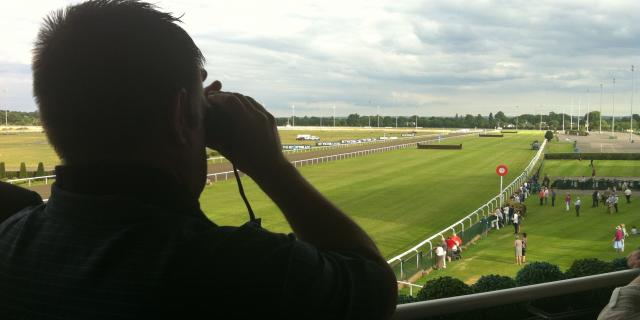 JCR released the following after London press conference:
Trevor Shaw has Minding and The Tin Man to thank for his victory in this years Flat Ten to Follow competition. Their victories on Champions Day at Ascot helped Trevor seal the £750 first prize in our competition, which concluded on 5th November. Adrian Judd finished second on 600 points and lands the second prize of £150. Graham Barton made a late run and propelled himself from 7th to 3rd claiming the third prize of £100. The top two horses in this years competition were star fillies Minding (145) and Quiet Reflection (110). Congratulations to Trevor who is the 2016 Flat Ten to Follow winner, we hope you enjoy your hard earned winnings!
---
Events
Time:

28/01/2017 12:00pm

Type:

Racecourse

Price:

£40.00

Availability:

13

Max guests:

8

Price per guest:

£38.00
Experience a great days racing and the SkyBet Chase from the comfort of our private box with a warm Yorkshire welcome.
Time:

04/02/2017 9:30am

Type:

Stable visit

Price:

£10.00

Availability:

38

Max guests:

1

Price per guest:

£12.00
Yearlings who began to arrive at Musley Bank in November are now two year olds, come February, just four months into their training. Canters on the gallops are still tentative, as immature bodies and minds get used to their new found jobs. The Flat season will be far from racegoers minds but the early months of the new year are a key time for flat trainers, keen to give their inmates the very best possible start. Milestones and targets reached now ensure ambitions can be fulfilled months down the line, getting these early days wrong could mean paying the price all season long. Richard Fahey walks this tightrope better than most and has generally offered Club members a fascinating visit at this unique time of year.
Time:

26/02/2017 12:00am

Type:

Racecourse

Price:

£49.00

Availability:

44

Max guests:

10

Price per guest:

£49.00
Enjoy a classic day of jumps action from our private box overlooking the finishing line.
---
Owners Groups